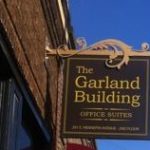 Our office is located at
201 East Hennepin Avenue
Suite 206
Minneapolis MN 55414
Located above GingerHop Restaurant.  The entrance is below brown sign that says The Garland Building.
You'll find convenient metered parking on the street and a pay lot directly behind the building off 2nd Street NE.
Hours
Tuesday through Saturday
Please call 763.442.1340 or email to make an appointment with Mary.
By appointment only.
Please arrive at least 10 minutes before your scheduled appointment time to ensure you get a full session.
Late starts will result in a shortened session to accommodate the next client's start time.
If this occurs, full payment is still required.
If you need to cancel or change a scheduled appointment, please call or email Mary 24 hours in advance or you will be charged the full price of the missed session. Thank you.